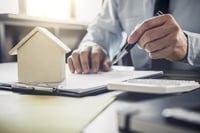 Offered: Every other Tuesday, 2:00-3:00 ET
Audience: Beneficial context for all users; most applicable to those with edit rights
Course Description:
This course will take a deep dive into non-financial elements of the lease record. We'll discuss how to understand and edit general lease information including location, commencement and expiration dates, rentable area, and lease IDs. This course will also explore how to manage contacts, upload documents, abstract clause details, and manage notes. Participants will learn how the system can be used to capture critical dates and trigger email alerts. Finally, we'll consider how import templates can be used to mass upload or update lease information. Real estate/facilities users as well as accounting/finance users will benefit from understanding the features and functionality covered in this course.