With all the operational impacts and business decisions companies are coping with as a result of the global coronavirus (COVID-19) pandemic, many companies are turning to their leases to find ways to save money during the crisis. This in turn has an impact on lease accounting.
This eBook provides information and resources that helps businesses:
Prepare for the impact of changing leases on accounting calculations

Understand the importance of technology for auditing pertinent lease data
Make cost-saving business and financial decisions right now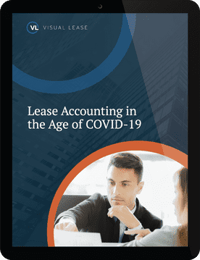 More than 1,500 companies trust Visual Lease with their lease portfolio.