Learn how to implement lease accounting software
Shorten your time to FASB/IASB compliance with a smart implementation plan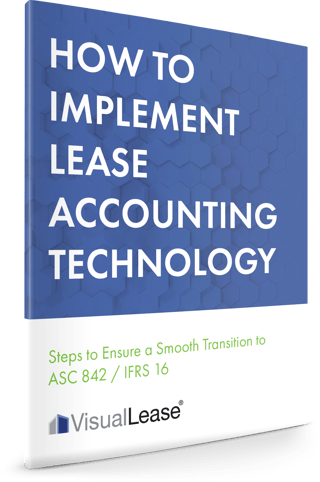 It's no secret that choosing the right lease accounting software is essential for getting prepared to comply with the new FASB and IASB lease accounting standards. Yet taking the right steps during the implementation process is just as critical to meeting your compliance deadlines and ending up with accurate numbers on your balance sheet.
Here are just a few of the items you must be aware of:
Stakeholders you need on the project team
The lease data categories you must not overlook
Smart lease abstracting strategies
The right time to make policy decisions
How to validate data and fill in missing information
We'll cover all this and more in this informative white paper.
The fact is, implementing lease accounting software is new for most organizations. And the stakes are high: no one can afford to miss compliance deadlines or fail to pass audits.
DON'T MISS OUT on this guide that can help you manage this complex task and get it right.
Get the guide NOW