The deadline for FASB compliance is fast approaching.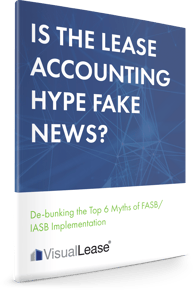 And yet questions remain about what's actually required, how to achieve it and who will be responsible. If you've asked yourself these very questions, our free guide to debunking some of the top myths of FASB/IASB implementation is for you.
In it you'll discover:
How it's possible to implement FASB/IASB in less than 6 months
A clear timeline for compliance.
Tips on abstracting that can save you time and money.
Don't wait. Download "Is the Lease Accounting Hype Fake News?" today.