Roughly half of senior accounting and finance professionals surveyed stated they are concerned about misreporting lease financials, which can lead to increased audit fees and fines, risk of legal action and damage to their reputation.

But with the proper setup and preparation, this can be avoidable.

In this eBook, we examine the important factors necessary for a successful audit
post-adoption of lease accounting standards (ASC 842, IFRS 16, GASB 87), including:
How to overcome common challenges with gathering lease data

The importance of lease accounting software and tips for implementation
Why running reports ahead of the deadline is critical to success
Don't put your first audit with the new lease accounting standards at risk. Take the steps to prepare now and make sure things are done right.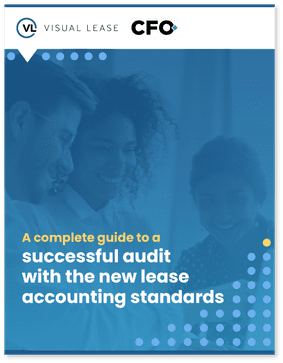 More than 1,500 companies trust Visual Lease with their lease portfolio.