For most organizations, adopting and maintaining GASB 87 is a huge undertaking. When selecting lease accounting software, it's critical to be aware of how the technology will help your organization stay compliant, even as your leases change.
In this buyer's guide, you will get insight into:
What to look for in lease accounting software (and the non-negotiables) for GASB 87

How to align internal stakeholders on a strategy and a solution
Roadblocks in the buying process and what you need to know to get around them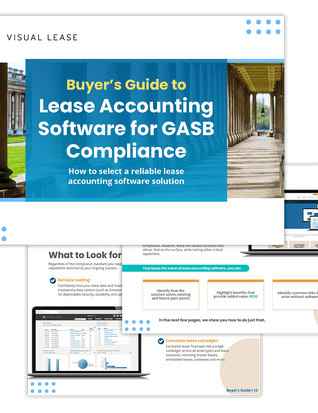 More than 1,500 companies trust Visual Lease with their lease portfolio.